Borderlines: Drawing Border Lives

by

ISBN: 9781609400170

Featuring 25 drawings in charcoal, conte crayons, and pastels, this handbook pairs portraits of people who live and work along the U.S.-Mexico border with bilingual poems that have been inspired by each of the drawings. A testimony to the people of the Rio Grande Valley, these drawings and poems capture their spirit, their quest for happiness, and their struggles to overcome economic hardship. This remarkable book highlights characters such as the "young street musician," the "six-year-old street vendor," and the "wise woman with rings." Compassionate and aesthetically compelling, this record raises awareness about social and cultural issues associated with border life, such as education, literacy, and poverty, and fosters cross-cultural understanding.

Red Hot Salsa

by

i think in spanish i write in english i want to go back to puerto rico, but i wonder if my kink could live in ponce, mayag#65533;ez and carolina tengo las venas aculturadas escribo en spanglish abraham in espa#65533;ol --from "My Graduation Speech," by Tato Laviera A new collection of bilingual poems from the bestselling editor ofCool Salsa Ten years after the publication of the acclaimedCool Salsa, editor Lori Marie Carlson has brought together a stunning variety of Latino poets for a long-awaited follow-up. Established and familiar names are joined by many new young voices, and Pulitzer Prize-winning novelist Oscar Hijuelos has written the Introduction. The poets collected here illuminate the difficulty of straddling cultures, languages, and identities. They celebrate food, family, love, and triumph. In English, Spanish, and poetic jumbles of both, they tell us who they are, where they are, and what their hopes are for the future.

ISBN: 9780805076165

Publication Date: 2005-04-01

Laughing Out Loud, I Fly

by

From U.S. Poet Laureate Juan Felipe Herrera, one of the most prominent Chicano poets writing today, here are poems like sweet music. Awarded the Pura Belpré Honor for this book, Herrera writes in both Spanish and English about the joy and laughter and sometimes the confusion of growing up in an upside-down, jumbled-up world—between two cultures, two homes. With a crazy maraca beat, Herrera creates poetry as rich and vibrant as mole de olé and pineapple tamales...an aroma of papaya...a clear soup with strong garlic, so you will grow, not disappear. Herrera's words are hot and peppery, and good for you. They show us what it means to laugh out loud until it feels like flying. Juan Felipe Herrera's vibrant poems dance across these pages in a dazzling explosion of two languages, English and Spanish. Skillfully crafted, beautiful, joyful, fun, the poems are paired with whimsical black-and-white drawings by Karen Barbour. The resulting collage fills the soul and celebrates a life lived between two cultures. Laughing out loud, I fly, toward the good things, to catch Mamá Lucha on the sidewalk, afterschool, waiting for the green-striped bus, on the side of the neighborhood store, next to almonds, José's tiny wooden mule, the wise boy from San Diego, teeth split apart, like mine in the coppery afternoon . . .

ISBN: 9780060276041

Publication Date: 1998-04-04

Cool Salsa

by

Growing up Latino in America means speaking two languages, living two lives, learning the rules of two cultures. Cool Salsa celebrates the tones, rhythms, sounds, and experiences of that double life. Here are poems about families and parties, insults and sad memories, hot dogs and mangos, the sweet syllables of Spanish and the snag-toothed traps of English. Here is the glory, and pain, of being Latino American.Latino Americans hail from Cuba and California, Mexico and Michigan, Nicaragua and New York, and editor Lori M. Carlson has made sure to capture all of those accents. With poets such as Sandra Cisneros, Martín Espada, Gary Soto, and Ed Vega, and a very personal introduction by Oscar Hijuelos, this collection encompasses the voices of Latino America. By selecting poems about the experiences of teenagers, Carlson has given a focus to that rich diversity; by presenting the poems both intheir original language and in translation, she has made them available to us all.As you move from memories of red wagons, to dreams of orange trees, to fights with street gangs, you feel Cool Salsa's musical and emotional cross rhythms. Here is a world of exciting poetry for you, y tú también.

ISBN: 0805031359

Publication Date: 1994-07-15
Immigrants in Our Own Land
BY JIMMY SANTIAGO BACA
We are born with dreams in our hearts,
looking for better days ahead.
At the gates we are given new papers,
ouroldclothesaretaken
and we are given overalls like mechanics wear.
We are given shots and doctors ask questions.
Then wegatherinanotherroom
where counselors orient us to the new land
we will now live in. We take tests.
Some of us were craftsmen in the old world,
good with our hands and proud of our work.
Others were good with their heads.
They usedcommonsenselikescholars
use glasses and books to reach the world.
But most of us didn't finish high school.
The performer's voice...
Rowing to America by Kitty Chen (Play for two women)
Afro-Latino by Elizabeth Acevedo (Spoken Word Poetry)
What does an Illegal Immigrant Look Like by Christy Namee Eriksen (Poem)
"Bursting of photographs after trying to squeeze old memories" by Sonia Guinansaca (Spoken Word Poetry)
Juana's Poem by Alejandro Jimenez (Spoken Word Poetry)
Arizona by Ela Barton (Spoken Word Poetry)
Shelter, written by Marissa Chibas, directed by Martin Acosta, performed by the CalArts Center for New Performance
( Information | Performance Video)
The Book of Unknown Americans by Cristina Henríquez
Checkout in Overdrive - MGHS
The Circuit by Francisco Jiménez
Check out on PlayAway.
How the Garcia Girls Lost Their Accents by Julia Alvarez
Into the Beautiful North
Checkout on Overdrive - Public Library
The Same Sky by Amanda Eyre Ward
Checkout on CD at Madison Public Library
We Never Asked for Wings by Vanessa Diffenbaugh
Checkout in Overdrive - Public Library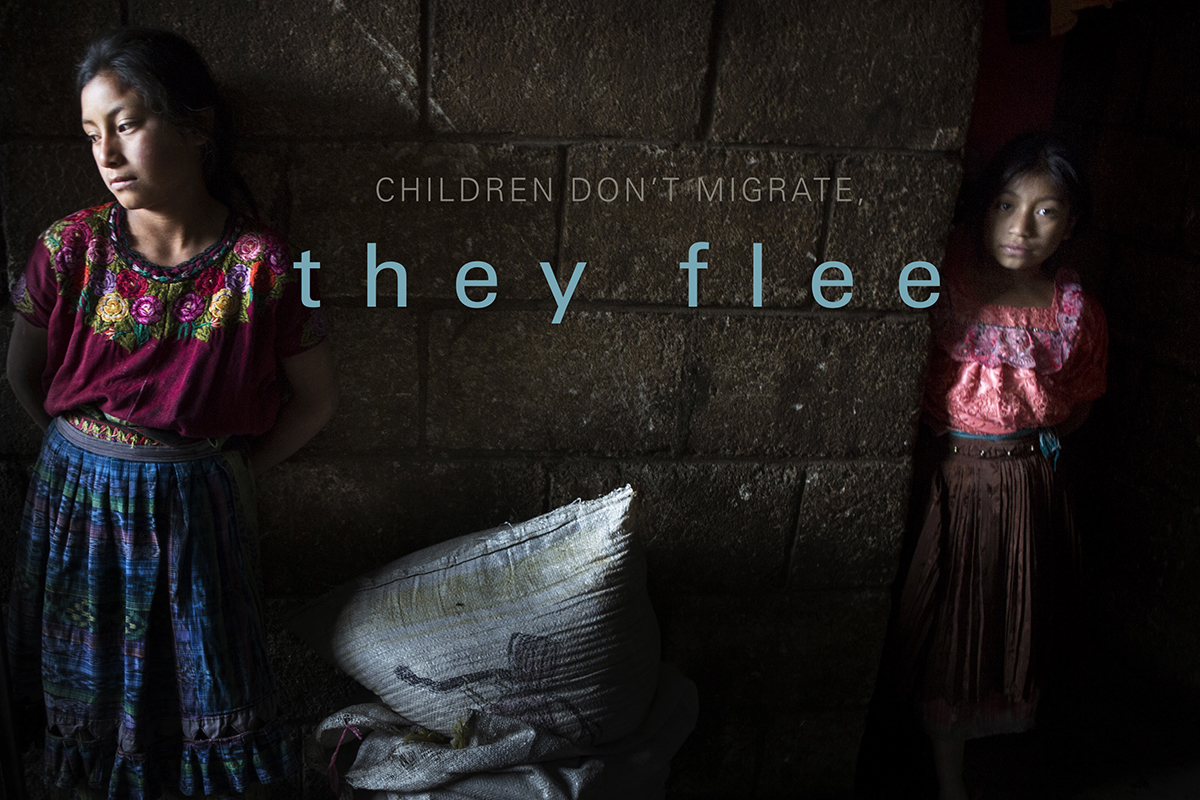 "Children Don't Migrate They Flee Event At The American Red Cross - ATEST". ATEST. N. p., 2016. Web. 22 Mar. 2017.
"One Family Faces the Immigration Debate." NYTimes.com Video Collection, 18 Aug. 2014. Global Issues in Context.
"The Hidden Life of an Undocumented US Immigrant." AFP News Footage, 2014. Global Issues in Context.
Zehr, Mary Ann. "'Unaccompanied Minors' Land in School." Education Week, 8 Nov. 2006, p. 24. Student Resources in Context
Cinema...
| | |
| --- | --- |
| | The body of an unidentified immigrant is found in the Arizona Desert. In an attempt to retrace his path and discover his story, director Marc Silver and Gael Garcia Bernal embed themselves among migrant travelers on their own mission to cross the border, providing rare insight into the human stories, which are so often ignored in the immigration debate. |
| | Tells the story of Negro who gets hired to smuggle a group of undocumented migrants into the United States. During the troubled crossing that lasts seven days across the Arizona desert, Negro now finds himself on the run from his former associates and the law. This is a movie that will allow the world to visualize the cruel tragedy that many undocumented immigrants suffer in the Arizona desert everyday. The scenes are based on real testimonies from those that have survived the journey across the devils highway. |
| | Every year there are more than 400,000 American children who are torn away from their friends, schools and homes to pick the food we all eat. Zulema, Perla and Victor labor as migrant farm workers, sacrificing their own childhoods to help their families survive. This cinematic documentary profiles these three as they journey from the scorching heat of Texas onion fields to the winter snows of the Michigan apple orchards and back south to the humidity of Florida's tomato fields to follow the harvest. An intimate glimpse into the lives of these children who struggle to dream while working 12 14 hours a day, 7 days a week to feed America. |