Skip to Main Content
It looks like you're using Internet Explorer 11 or older. This website works best with modern browsers such as the latest versions of Chrome, Firefox, Safari, and Edge. If you continue with this browser, you may see unexpected results.
Databases
Databases include both news and scholarly resources. If you're looking for news, narrow your searches to news articles.
SIRS Researcher
This specialty database focuses on controversial issues, offering students access to guided research on a variety of topics while modeling the type of questions that lead to great research. This is database is a portal and sources within should be analyzed individually for credibility.
Global Issues in Context
With focus topics "designed to support global awareness" this database ties together authoritative reference, scholarly research, popular magazine and media features, along with current events from around the world.
Access Science
This expertly vetted database offers reference materials and more, across scientific disciplines. The Editorial team includes over 9000 respected scientists and engineers, including Noble Prize winners. Learn more...
News (API, UPI etc.)
Other Online Resources
Online pro-con sites are useful, but they can include commentary that is presented by a variety of people, expert and non-expert. Be careful to check the credibility of any author whose point you are considering. Ask yourself: What gives the expertise to say that?
Debate.org
Information covers debates, opinions and polls. Be sure to check out their BIG ISSUES section.
Ethics Updates(University of San Diego)
Compiles resources on several topics associated with applied ethics.
ProCon.org
Use this site to explore current controverial topics. Site presents pro-con arguements made by individuals, many with credentials in a related field.
Wikipedia
Use the "talk" tab to explore disputed content.
Fact Check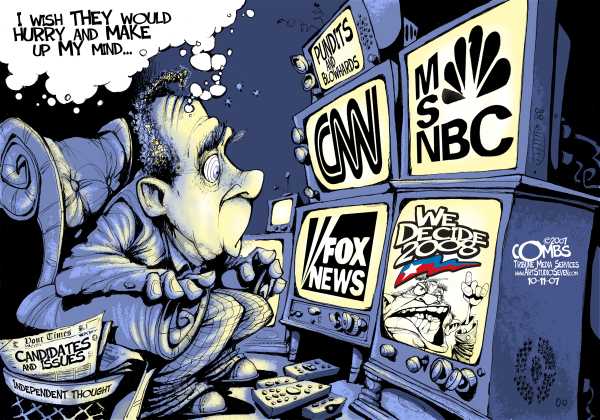 Popular Fact Checkers
The Fact Checker
(Washington Post)
Media Reality Check
(Media Research Center)
It's easy to rely on fact checking sites to check the validity of a news story. Still, these sites are the product of individuals who may have their own biases (or be pressed for time). Consider doing your OWN fact check. Check out our guide:

Click image to access
Library Information and Media Center - Monona Grove High School - Monona, Wisconsin